I am pleased to announce that I have found my new home. As of next week, I'll be starting my new position as the VP of Engineering at Validas.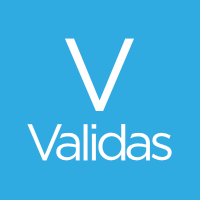 Over the last two months, I've networked with a lot of great people and have considered opportunties at many great companies. There are so many exciting things going on in our industry, that this was not an easy decision. After taking some time to reflect, the opportunity at Validas stood out above the rest for a number of reasons.
The biggest differentiating factors were the company culture and lifestyle, and the comaraderie and ethos of the team. Earlier this month, I spent 3 days in NYC with the core members of the team. This happened to be during a big crunch time for them, with an important ship date coming just around the corner. I got to see first-hand how the team works and plays together, and how they deal with last-minute hiccups and schedule pressure. I had the opportunity to be a fly on the wall while they worked and to be included in some very interesting architecture discussions where it was clear my expertise was immediately impactful. I even got to take part in some fun PR and marketing operations with the team. I like how this team carries itself and, of all the places I've searched, I believe this is where I will feel the most at home.
Our team is distributed around the country, and we collaborate using all the modern online tools. Even though it's still before my official start date, I've had a chance to get my feet wet this week just for fun (and because I am too excited to hold back). I am looking forward to enjoying the work-at-home lifestyle where I already have plenty of experience and know that I can be super-productive while still being able to hit the gym and have lunch with my kids.
Another big attraction to Validas is that it presents the greatest opportunity to work with cutting-edge technologies to solve the kinds of problems I find interesting. The volume of data we handle at Validas is enormous and growing rapidly. The huge success of our enterprise product, VERA, shows that we're already the premier provider of big-data solutions in the mobile space ⎯ not to mention our forthcoming consumer-facing offerings. I see this as a great opportunity to lead the development of innovative solutions in big-data intelligence, to push the envelope in exicting areas such as machine learning and predictive analytics, and to build the next generation of consumer-facing products. The vision of this company and its founding team is big, hairy, and audacious - just the way I like it!
After being on the sideline for two months, I am chomping at the bit to get back into the game. I'm already ramping up. My first level of impact will involve applying my fresh perspective to existing systems to help find architectural solutions to the next wave of challenges. I'll also be heavily involved in building and launching some new products that have yet to be announced, so stay tuned…
Many thanks go out to everyone that supported me while I found my next path - especially my wife, Laurie. I rely on your support and your faith in me.