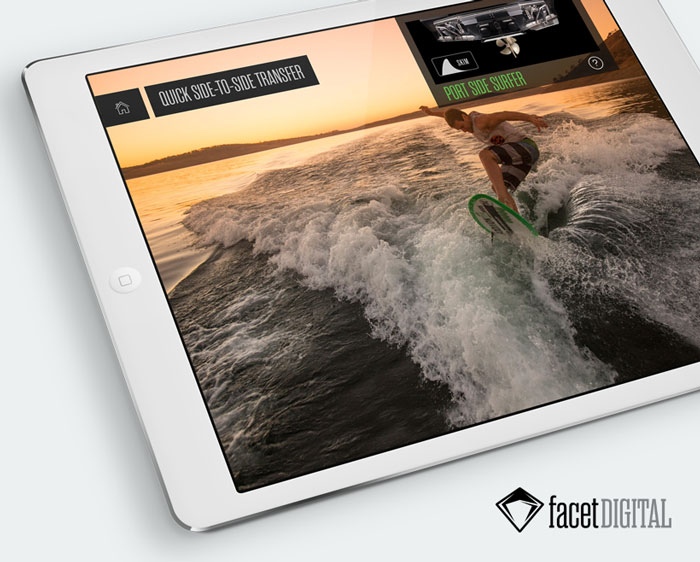 A couple weeks ago, our first Facet Digital client project to go public in 2014 was launched in the Apple App Store: Supra Boats Swell Surf System.
This is a multimedia catalog app designed for reps and resellers on the boat show floor, allowing them to show off their Swell System for wake surfing. It features an interactive look at some of the unqiue features of this system, such as the ability to change the shape of the wave and even which side of the boat the wave is on! I'm no professional wake surfer, but just watching some of the videos embedded in this app make me anxious for summer to arrive…and to participate in some of these fun photo shoots with the great folks at Supra Boats for next year's app.
Jeremy, Leif, and I had a blast building this app. Part of that was because the content was so cool. A bigger part was because because we decided, for the first time, to build an iOS app using 100% RubyMotion, instead of going the traditional XCode and Objective-C route.
So, I thought I'd share a litte bit about why we enjoyed using RubyMotion…